Door gebruik te maken van Trimble Assistant kunnen wij u op afstand helpen wanneer uw veldcontroller of GPS-component gekoppeld is aan een computer die verbonden is met het internet. Wij kunnen met uw toestemming uw computer overnemen en de storing direct uitlezen en beoordelen. Eventueel kunnen wij apparatuurinstellingen aanpassen of nieuwe software installeren.
Met de Support op Afstand service zorgen wij ervoor dat u binnen de kortste tijd weer aan het werk kunt!
Klik op deze link om Teamviewer  te starten.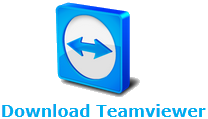 Nieuw!
Teamviewer Pilot is een app voor op uw mobiele telefoon. De augmented reality app maakt het voor de supportmedewerker mogelijk u via een live stream te helpen en aanwijzingen te geven op het scherm van uw telefoon.